With degree and certificate programs for law students, paralegals, practicing lawyers, and professionals expanding their knowledge of the law, the NSU Shepard Broad College of Law equips you with the skills you need for professional success – today, tomorrow, and for decades to come.
J.D. Program
Develop the knowledge, skills, and values that are at the heart of becoming a trusted, highly adept, professional lawyer. NSU combines traditional and innovative teaching methods to provide a dynamic program and guide students on making a smooth transition from the classroom to the courtroom.
Full-Time J.D. Program
Develop the practical problem-solving, negotiation and mediation skills needed in an ever changing legal landscape.
Part-Time J.D. Program
Balance a career while gaining the knowledge, skills, and values you need to become a trusted, highly adept lawyer.
Become Career-Ready
Choose Your Master's or Paralegal Program
LL.M. Degree
The Master of Laws degree is a 1 year or 2 year part-time program of study offering online and/or on-campus options.
Bachelor's Degree
Gain an advantage in highly competitive fields related to law by majoring in law.
Post-Baccalaureate Certificate
Work for a law firm in a high-demand paralegal role. Top 20
Nationally Ranked at #15 for Legal Research and Writing Program

#1
Highest Ranked Health Law Program in Florida Top 50
Nationally Ranked as Top 50 Best Law School for Part-Time Law Program
Student Spotlight
I wanted to dedicate time to my legal studies and simultaneously expand my network and work experiences. The flexibility of NSU Law's part-time program allowed me to do just that.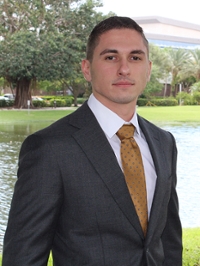 Access to World-Class Alumni Network
Through Our Mentoring Program
The NSU Law Mentoring Program offers current law students and law alumni alike the chance to network with one another. Current law students, or mentees, have the unique opportunity to learn from law alumni and local attorneys in the practice field that most interests them.
Alumni
The NSU Law Alumni Association connects our alumni with the College of Law and with each other throughout your legal careers.